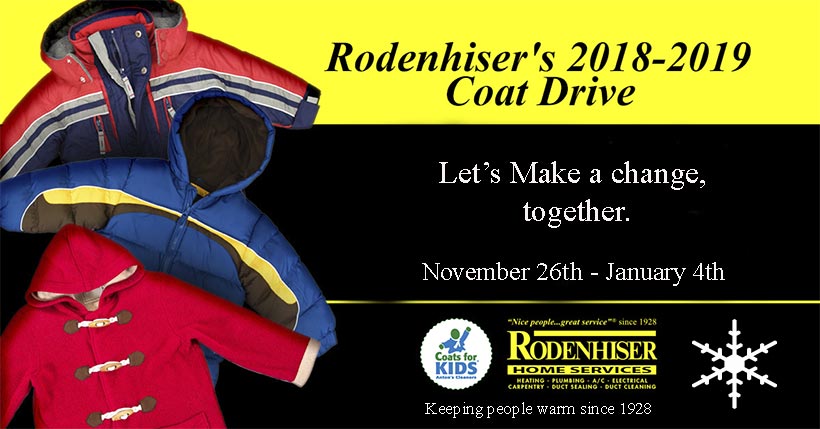 This year as a gift, Rodenhiser would like to collect and donate coats for those who cannot afford one. We are collecting gently used coats of all sizes.
They do not have to be clean, Anton's cleaners will be cleaning them prior to giving them a new owner.
If you are able to donate a coat please contact Rodenhiser and a technician can pick up the coat/s at time of service or if it is easier, coats can be delivered to our office in Holliston.
Let's make a difference, together.