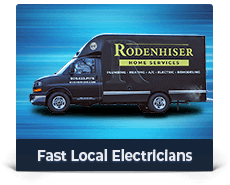 When you need an electrician in Chestnut Hill, MA, it doesn't get better than the professionalism and dedication of Rodenhiser. With 90 years of delighted residential clients, you can be sure great service every time. Read about our satisfaction guaranteed service here, and from our other delighted customers here. Compare the difference for your electrical needs:
1. SAME DAY CHESTNUT HILL ELECTRICIANS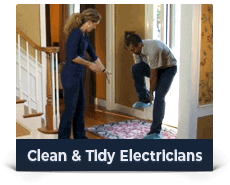 Rodenhiser can come out to your home or business at any time convenient for you. Emergency service is available.
2. SATISFACTION GUARANTEED SERVICE
You can be sure that the work will be completed to your satisfaction by professional technicians that will keep your home tidy and even clean up when finished.
3. ALL CHESTNUT HILL ELECTRICAL NEEDS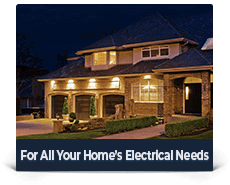 Rodenhiser can help with all of your Chestnut Hill electrical needs, from electrical panel replacements and upgrades, to rewiring, to lighting and standby generators - when you need a local electrician we can help.
4. WRITTEN WARRANTIES ON WORKMANSHIP
All work is backed by a solid, written warranty. With Rodenhiser you can be sure of complete peace of mind.
5. UP-FRONT, PER JOB PRICING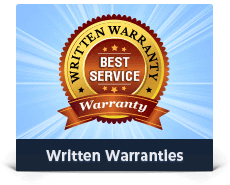 You'll always know the price for any repair or new installation before we proceed, for an informed choice, and no matter how long the work takes you'll still only pay the same amount.
Combine that with firm, up-front pricing and with a commitment to being friendly, on-time, and cleaning up after work - you know that it's the best for your home and your business. To read more about the additional level of service you can expect from Rodenhiser, click here.
"Nice people... Great service"®
For all your electrical needs in Chestnut Hill, call Rodenhiser today.
ELECTRICIAN CHESTNUT HILL MA | CHESTNUT HILL ELECTRICIANS | ELECTRICAL CONTRACTOR CHESTNUT HILL, MA