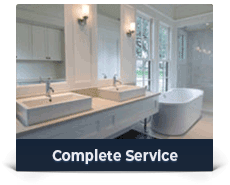 Read more about our guarantee here, and from our other delighted customers here. Discover the ways we can help: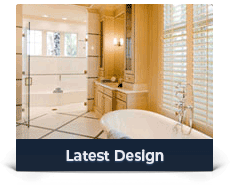 1. LATEST DESIGN
We can help design your bathroom, kitchen or basement and show you the latest in contemporary styling and functionality which can make all the difference between a new room you like, and a new room you love.
2. COMPLETE SERVICE
We can provide a complete service, including providing all new faucets, tubs, cabinets, showers, sinks and toilets, from design to the finished room all with one call.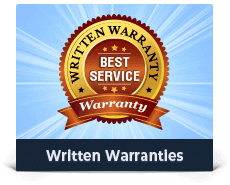 3. EXPERT PLUMBING
Our expert plumbers have been serving Massachusetts since 1928. Rodenhiser Plumbing is fully licensed and insured, and guarantees the standard of all workmanship.
4. LEVEL OF SERVICE SECOND-TO-NONE
Be sure of great service from clean-cut technicians who will take care of your home, wearing shoe covers and laying down work area covering.
5. ADA-COMPLIANT UPGRADES
If you're looking for an accessibility upgrade to help yourself or your family, Rodenhiser's specialists can help. We'll show you a full range of solutions to make your bathroom easier and more comfortable to use.
For all your remodeling needs in the Route 495 / 128 area, you can rely on the experience and dedication of Rodenhiser. Call Rodenhiser today.