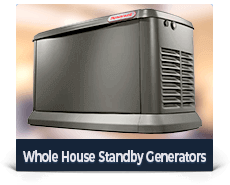 1. COVERING YOUR CRITICAL POWER NEEDS DURING POWER OUTAGES
Power outages hit at any time and without notice. If you don't have a back-up source of power, you'll not only be left in the dark with no power for lighting, your essential systems such as security, medical equipment and refrigeration will shut down too. At Rodenhiser Electrical, we'll provide the right solution with a back-up generator to perfectly cover your electrical needs.
2. FREE ESTIMATES ON STANDBY GENERATORS
Get informed without obligation with our FREE ESTIMATE on a standby generator to provide you with a reliable source of back-up power during outages.
3. THE STANDBY GENERATOR SPECIALISTS
We'll provide expert advice on the right generator to suit your critical power needs so you can enjoy the peace of mind and knowledge that whenever an outage occurs, you'll have the right solution to provide all the power you need to keep operating as normal.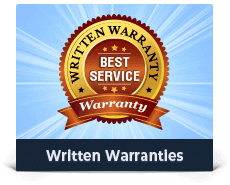 4. STANDBY GENERATOR CAPACITIES TO SUIT ALL NEEDS
With power capacities ranging from 7kW all the way up to 150kW, large or small, we'll help you attain the perfect standby power source to adequately cover your needs.
5. AUTOMATIC BACK UP POWER
With you standby generator professionally installed by us, you won't have to do anything when an outage occurs, as the generator switches on the instant an outage is detected and switches off when normal power resumes. Leaving you to get on with your day or evening uninterrupted.
6. PERIODIC MAINTENANCE
Keeping your back up generator well maintained ensures is ready to provide reliable operation when needed.
7. LICENSED, INSURED AND TRUSTED FOR 90 YEARS
At Rodenhiser Electrical, we're fully licensed and insured for your back up generator and electrical service needs. We've been in business for over 90 years and are the trusted professionals of choice across MetroWest, MA.
For a back up source of power to keep your critical power needs during outages in MetroWest, MA, call and speak with Rodenhiser Electrical about a back up generator today.