With a total dedication to professional workmanship and excellent service, discover why families and businesses continue to trust Rodenhiser after generations of service: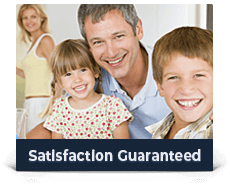 1. CONVENIENT SERVICE
Convenient arrival windows for regular service appointments scheduled Monday through Saturday. Emergency service is available for night and weekends.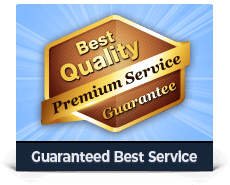 2. YOUR SATISFACTION IS GUARANTEED
It's the ultimate service offer - from plumbing repairs to new central comfort system installations your satisfaction is guaranteed. We will complete the work to your satisfaction.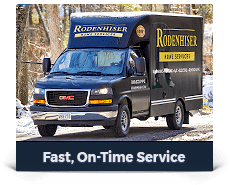 3. ALL WORK BACKED BY A SOLID WARRANTY
You can be sure that you are getting professional service, repairs and installations - all Rodenhiser labor and materials are backed by a solid warranty, given in writing.
4. TRUSTED IN MASSACHUSETTS SINCE 1928
You are choosing a reputable business that has delighted clients in your neighborhood for over 90 years. It's peace of mind that you will receive great service and professional workmanship - our continuing reputation in the community depends upon it.
5. CLEAN, TIDY AND RESPECTFUL
You can be sure that your Rodenhiser technician will be polite, clean and tidy. Treating your home and family with respect is of the utmost importance to us.
6. FIRM UP-FRONT PRICING
You will always know the price up-front without having to worry - it's peace of mind that you can make an informed decision in advance without having to worry how long it will take. It's yet another great reason to consider Rodenhiser for your repairs and installations.
7. EASIER PAYMENT OPTIONS - CREDIT CARDS ACCEPTED, FINANCING AVAILABLE
Rodenhiser make it easier to pay - we accept all major credit cards, cash and checks. Financing is available to approved applicants.
8. AT THE FOREFRONT OF THE LATEST TECHNOLOGY
You can be sure of expert repairs and installations from a company at the forefront of the latest technology, training and methods. Rodenhiser is recognized nationwide in the industry (including on CNN) as being at the forefront of adopting new technology. Sometimes these kinds of investments can mean faster or superior repairs and installations for your home and business.
9. EMERGENCY SERVICE WHEN YOU NEED IT
Rodenhiser emergency service is available for you.
10. MULTIPLE LOCATIONS FOR A FASTER RESPONSE
Rodenhiser can dispatch your technician from multiple locations along Route 495 / 128 for faster service.
"Nice people... Great service"®
Above all else, when you choose Rodenhiser you get nice people giving their best efforts to help you - treating you exactly the same way we would expect to be treated ourselves. You can be sure of quality workmanship and great service. So for all your plumbing, electrical, heating and air conditioning needs in the Route 495 / 128 area, call Rodenhiser toll free today at 1-800-462-9710.