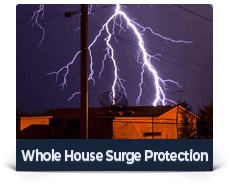 1. ALL OF HOME SURGE PROTECTION
The occurrence of a power surge is impossible to predict, being caused by various sources such as weather, faulty wiring or appliances or even from your utility supplier. Store bought power boards only protect what's plugged in to the board at the time of a power surge, leaving you and the rest of your home exposed to potential hazard.
For superior protection that provides coverage to all outlets on your property, we'll professionally install a surge protection solution into your distribution panel. Then when a power surge occurs, power will be switched off instantly across the property, protecting you and all your electrical appliances and systems.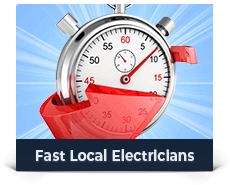 2. UP FRONT PRICING
You'll know the full cost of your surge protection solution so you can make an informed decision.
3. THE ELECTRICAL PROFESSIONALS
Our team of electrical technicians are all trained to a high standard and continue to keep their knowledge and skills safe and up to date with regular training in the latest improvements in diagnostics, repairs, equipment and technology.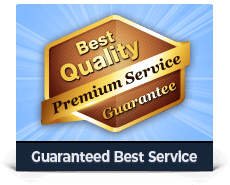 4. EXCELLENT WARRANTIES
Benefit from excellent manufacturer warranties on systems and spare parts as well as our signed warranty on workmanship. At Rodenhiser, we've been in business for over 90 years and still going strong, so you can be confident we'll be around to honor your warranty.
5. LICENSED AND INSURED
At Rodehiser Electrical, we're fully licensed and insured for all your surge protection and electrical service needs across MetroWest, MA.
To keep your property protected against damaging and unpredictable power surges across MetroWest, MA, call and speak with the surge protections specialists at Rodenhiser Electrical today.