From installation to service and repair (see here), Rodenhiser offers a complete solution: gas boilers, central comfort systems, radiant in-floor heating - it means better choice, and the expertise to plan and install the perfect system for your home and your family. Serving the Route 495 / 128 area for 90 years, you can rely upon Rodenhiser's on-time service and satisfaction guarantee. Read more about the benefits of choosing Rodenhiser here.
Great ways Rodenhiser can help you with your home's new central heating system
1. The perfect heating for your home
When you call Rodenhiser, you get expertise on the full range of central heating options for your home - not just some of them. From gas or gas powered central heating, to central comfort systems that combine air conditioning for summer, and even hydronic in-floor heating installations - Rodenhiser can help you choose the perfect system for your family and your budget.
It is important to have your home's heating needs assessed by the professionals from Rodenhiser. That advice can help ensure that your new system provides you with a comfortable even temperature, as well as better control of how your home is heated.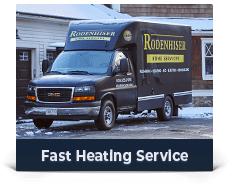 High quality planning and installation is critical to a system that will last year after year - an underrated system would always be working at full capacity, while an overrated system would have to cycle on and off - causing reliability issues and poor heating. That's why Rodenhiser's input is so important in helping you choose the right system.
2. Your satisfaction is guaranteed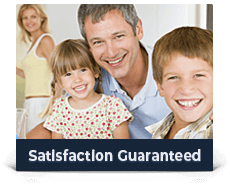 It's the ultimate assurance of the great service you receive when you call Rodenhiser. We will always ensure that your new heating system is installed to your satisfaction - with on-time service, clean, tidy and polite technicians, and respect for your home.
3. Backed by a solid warranty
On top of your manufacturer's warranty, all of Rodenhiser's workmanship is backed by a solid warranty.
4. Trusted for 90 years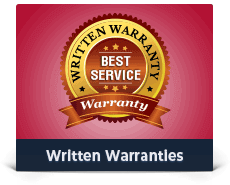 Rodenhiser has serviced the Route 495 / 128 area of Massachusetts for 90 years - you know you are choosing a trusted company for your heating installation.
5. More control over your heating
Speak to Rodenhiser about the various control options for your new heating system including zoned heating so that you can have different rooms at different temperatures, digital controls, and easy-to-read thermostats.
6. Cleaner air
Your new heating system may be compatible with various clean air solutions - if you are interested in cleaner indoor air then Rodenhiser may be able to help. Air purity systems can give you fresher and cleaner air filtered of the many contaminants found in the average home - it can aid allergy sufferers, remove bad odors and smoke, and even improve the humidity and comfort. If you are interested in cleaner, fresher air in your home, speak to an expert from Rodenhiser today.
7. Energy savings and environmental benefits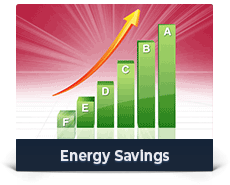 Modern heating systems are more energy efficient than old systems, so by choosing the right system, along with professional sizing and installation from your Rodenhiser technicians, you can make on-going energy savings from your new heating system. And, of course, if you are generating heat more efficiently you are also producing less greenhouse gases to the benefit of the environment. As an additional bonus the Federal Government and your local utility may be offering rebates and tax incentives to encourage more efficient heating systems in homes. See here for more information (opens in a new window). Rodenhiser can help you estimate your potential energy savings compared to your existing system, which helps you make an informed choice on the best new heating system for your home.
"Nice people... Great service"®
So for the best choice and service in central heating installation, with a satisfaction guarantee, speak with Rodenhiser toll free today and ask about the heating options for your home. Call Rodenhiser at 1-800-462-9710.