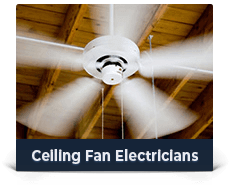 1. REPAIRS ON CEILING, ATTIC AND VENTILATION FANS
If you're having issues with your ceiling, attic or ventilation fan, we can be at your home home on-time and have it repaired and working again for you.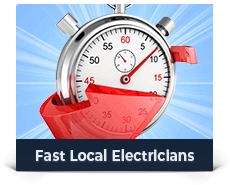 2. UP-FRONT, PER JOB PRICING
We'll quote you the full cost of your fan service up front.
3. CEILING FANS
Inside or outside your home, we'll install your ceiling fans professionally. In the right location, ceiling fans can help keep you cool and reduce the demand on your AC system as it aids in circulating cool air.
4. ATTIC FAN INSTALLATIONS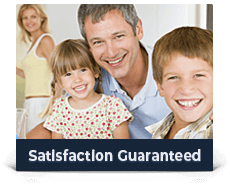 Remove the warm air from your attic and improve the cooling in your home with a professionally installed attic fan.
5. VENTILATION FANS
With a professionally installed ventilation fan, you can have excess moisture and unpleasant odors extracted from high moisture areas including bathrooms, laundries and kitchens.
6. FAN OPERATING UPGRADES
Choose from a range of upgradable features for your fans, from remote controls to timers to variable speeds that all help to increase ease of operation and comfort.
7. TRUSTED FOR OVER 90 YEARS
When you choose Rodenhiser,you know you're choosing a trusted company for your electrical service needs as we've been in business for over 90 years and still going strong.
For quality fan repairs and installations in your MetroWest area home, call and speak with the experienced team at Rodenhiser Electrical today.