Extending the life of your washer doesn't require any special tools, handyman experience or a plumber's license. All that you need is a little bit of time and a good set of habits.
Here's how:
#1: Check the Hoses Every Change of Season
About 4 times a year, take a peek at the supply hoses that carry hot and cold water to the machine. This is probably the most difficult part of ordinary homeowner maintenance. You might need a hand if the hoses are behind the unit and out of view.
Check for leaks at the connections and inspect the length of each hose for tears, kinks, abrasions and other damage. Hoses are incredibly cheap, and in most cases, they're simple to replace. But left unchecked, a damaged hose could cause major flood damage.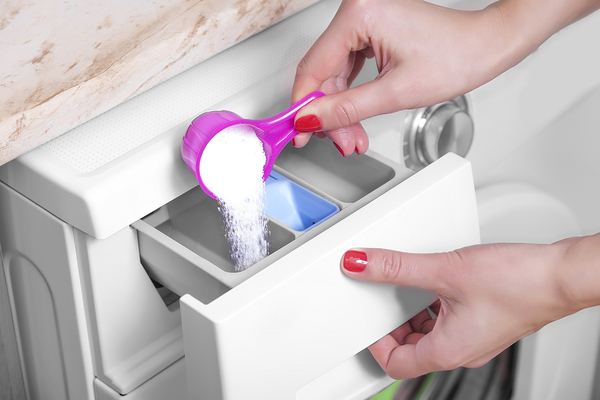 #2: Read and Follow the Manufacturer's Instructions
You're probably well-versed in operating a washing machine. But the owner's manual might also have a few tips for better performance and tidbits for preserving the life of the machine. For example, a little detergent is great so why not use more on extra dirty loads? Most manufacturers warn against extra detergent. It's better to launder twice.
One of the primary reasons the manual is so important is that machines are so specialized now. Normal use and care for one might not be the same as with another. So put your feet up and skim through the booklet before you run another load. You might learn something surprising.
#3: Don't Overload the Machine
Sometimes there aren't enough hours in a day to get everything done. It's not unusual to squeeze a few extra items into an already full load. But overloading a machine can dramatically shorten its lifespan. It can also lead to expensive repairs.
Overloading causes undue strain on the motor and it can also throw the machine off balance. Your clothes won't get as clean, and you might end up washing them again. So do yourself a favor and keep loads to a reasonable size.
#4: Level a Walking or Vibrating Washer
One laundry cycle consists of countless fills, drains, agitations and spins. That's a lot of activity for one appliance, but it's designed to take it. Over time, all of the movement might affect the balance, though. A machine that isn't level might vibrate, rattle or even walk away from the wall during operation.
Leveling a washer isn't difficult. Set a small level across the front edge to check it from left to right. And then check level from front to back. If the bubble isn't centered, there's a problem. There should be appliance feet under the washer, and they usually adjust up or down by twisting. Ask for help if you can't reach or turn them.
#5: Keep it Clean
Soiled laundry, detergent and fabric softener can leave residue inside and outside your washer. Clean it away and you'll preserve the machine's finish plus reduce the possibility of transferring grime back to freshly washed clothes.
Front-load machines seal, and that gives them an additional problem. Mildew can build up when the machine can't breathe. But cleaning the tub and gasket regularly resolves it.
Take care of your washing machine and it will take care of your laundry. It's really that simple. Of course, mechanical issues might eventually arise no matter how careful you are. But many of them are repairable, which gives you years of service out of your investment.
If your washer is acting up, we can repair it or install a new one for you. That's because Rodenhiser has 85 years of experience helping families just like yours. Call us and schedule an appointment today.