Keeping a home comfortable during the hot, humid Massachusetts summer takes a lot of energy. The efficiency of your cooling equipment is directly tied to the amount of energy it consumes, so it has a big impact on your bills. When you take a proactive approach to boosting A/C efficiency, you can control high cooling costs, increase comfort, see fewer repair bills and even extend the equipment's service life.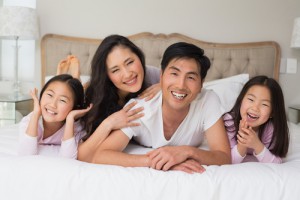 Preventative Maintenance: The Key to Improving A/C Efficiency
Yearly maintenance by a knowledgeable HVAC pro keeps your cooling equipment running at maximum efficiency over its life span. While inspecting, cleaning and tuning up the system, your technician should perform specific efficiency-enhancing tasks:
Cleaning any dirt accumulation from the condenser coils to maintain vital airflow.
Checking the refrigerant level, and recharging it if needed. A low refrigerant level can reduce efficiency by 20 percent.
Measuring the flow of air across the cooling coil. An improper airflow rate can cost you 5 to 10 percent in energy consumption.
Assessing the ductwork. Leaky ducts can steal 10 to 15 percent of your conditioned air. If the ductwork is in poor condition, your technician may recommend sealing and insulating.
You can take the following steps to boost your A/C's energy efficiency even further:
Invest in a programmable thermostat. You'll save the most energy by programming it for a 10-degree temperature increase for daily 8-hour periods, such as at night or during the day when the house isn't occupied.
Use vented exhaust fans in the bathroom(s) and kitchen to remove excess moisture from showering, bathing and cooking.
Install a zoning system to control energy consumption in various areas of your home based on use and occupancy.
Turn on ceiling fans and turn up the thermostat. Dialing up the thermostat setting by just one degree can cut your yearly cooling costs by 3 to 5 percent.
Clean or replace your HVAC air filter regularly. Once a month is recommended during cooling season.
To learn more ways to improve the A/C efficiency in your Route 495/128 area home, contact us today at Rodenhiser Plumbing, Heating & Air Conditioning.
Image via Shutterstock.com