When the mercury rises on the thermometer, air conditioning can play a big part in your home comfort. Many times, homeowners have only a minimal understanding of their HVAC system, which can make an A/C upgrade or replacement even more difficult. So how does central A/C work?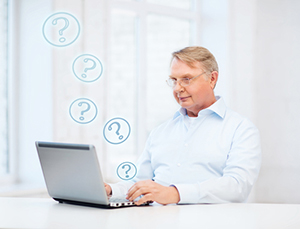 Central A/C Basics
Central air conditioning works by circulating cool air throughout the home via a system of ducts and registers. As the cool air is pumped into the room, the hot air in the room is pulled back into another system of ducts and sent back to the A/C unit to be cooled. Because ductwork plays such a significant role in central air conditioning, it's imperative to have efficient duct design.
Types of Central A/C Systems
Split system - The split system separates the hot and cold side of the setup into separate units. The hot side, otherwise known as the condensing unit, is placed outside the building. The cold side is located within the building, typically by a furnace, and contains the cooling foil that the air blows over.
Packaged - The packaged system combines the hot and cold sides into one unit, usually placed outside. It's most commonly located on a concrete slab close to the home. Some packaged systems include a central heater which makes a separate indoor furnace unnecessary.
Should I Make a Switch to Central A/C or Upgrade My Old Unit?
If you're relying on window units to cool your rooms or have an older central A/C system, you may want to consider how a new, more energy efficient system can give you more consistent temperature control and provide better energy efficiency.
How does central A/C work in your home? For an expert evaluation of your home's system, or for any other home comfort concerns, contact Rodenhiser Plumbing, Heating and Air Conditioning.
Image via Shutterstock.com