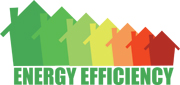 Ductless mini split heating and cooling equipment can work in many homes, but some of the best applications include:
Home additions that do not include an extension of the ductwork
Homes that do not have ductwork at all, but may need additional heating and cooling
Converted rooms, such as finished basements or garages
New homes that can benefit from multiple heating and cooling zones
Ductless mini splits are indeed smaller than conventional heat pumps, but they are similarly constructed. An outdoor unit houses the compressor and condenser, which is connected to an indoor air handler. The two units are connected by a conduit cable that typically goes through an exterior wall. Installation of ductless mini splits tends to be easier than a conventional heat pump, because this conduit typically has about a 3-inch diameter, which is much smaller than systems that require ducts.
In the case of a ductless mini split heating and cooling system, the outdoor unit can often support up to four indoor air handlers, so you can control the temperature in individual rooms or zones in your home. This allows you to optimize home comfort and improve energy efficiency. The indoor air handler can be mounted on the ceiling, on a wall or near the floor, offering you several options to best match the decor in any room in your home.
If you are interested in ductless mini split heating and cooling, call the experts at Rodenhiser Plumbing, Heating & Air Conditioning to help you select the system that is right for your home. We will ensure that you select the right size to provide sufficient heating and cooling in each room with an indoor air handler. Call us today to learn more about these innovative systems, or to schedule a consultation.
Our goal is to help educate our customers about energy and home comfort issues (specific to HVAC systems).  For more information about other HVAC topics, download our free Home Comfort Solutions Guide.
Energy efficiency image via Shutterstock