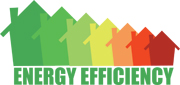 If extending ductwork isn't a viable option for your home project, learn how going ductless may be the best solution.
How ductless mini splits work
With a ductless mini split, bulky ducts aren't needed to deliver cooled or heated air to the living spaces. Ductless mini-split technology incorporates a thin and flexible conduit which houses the refrigerant lines and drainage. The conduit connects the outside unit to the indoor air handlers, which are installed high on walls or hung in ceilings directly within the living spaces that need to be cooled or heated, including room additions, home offices, retrofits and more.
Heat pump performance
Major strides in ductless mini-split technology make ductless systems a practical choice for any region, including our frigid winters in the 495/128 area of Massachusetts. This is made possible with variable-speed inverter compressors and multi-speed air handlers.
A variable-speed compressor supplies precise amounts of refrigerant to efficiently meet real-time cooling and heating needs at each air handler. By boosting refrigerant and heat-exchange performance, new ductless mini splits can provide ample heating even when outside temperatures dip down to -4 degrees.
Mini splits keep you cool, too, in temperatures reaching 115 degrees. The multi-speed air handlers are designed to provide exceptional comfort for household occupants, and the varying speeds also promote optimal heat exchange.
These are more benefits of new ductless mini-split technology:
Select models are capable of 26 SEER, outperforming the best heat pumps and A/Cs.
You can expect whisper-quiet performance from variable-speed compressors and multi-speed air handlers.
Coil-freeze technology boosts performance and extends component life.
Advanced dehumidification technology is great for those humid days.
Each air handler is separately controlled with its own remote, providing a zoning system for greater energy efficiency and comfort control.
If you think cooling and heating strides in ductless mini-split technology will work for your home project, call Rodenhiser Plumbing, Heating & Air Conditioning for more information. We've served homeowners in the 495/128 area of Massachusetts since 1928.
Image via Shutterstock.com