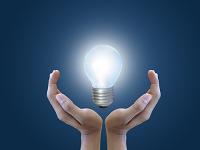 Heating and cooling a new space
Heating and cooling areas where extending ductwork may be impractical, or impossible
Supplementing existing heating and cooling systems
Ductless mini split components
Up to four indoor air handlers are connected to the outdoor compressor by a thin conduit. There is no ductwork. The refrigerant tubing, power cable and the drain tube are all housed within the conduit. The indoor air handlers may be installed up to 50 feet away from the compressor, which helps to facilitate flexible installation options.
The air handlers are normally installed high on walls, so that they are out of the way, or flush in a drop ceiling. Floor models are also available. The conduit just needs a 3-inch opening in the wall or ceiling to connect the indoor and outdoor units. This gives many more, less costly installation options than extending bulky ductwork.
Benefits of mini splits
In addition to offering versatile and flexible installation, mini split systems are energy efficient. There is no air loss to leaky joints, as is common with ductwork. In fact, government statistics show that ducts in the average home lose up to 20 percent of conditioned air, and can lose up to 60 percent of heat energy from uninsulated ducts that run through unconditioned areas. The mini split is a self-contained unit that simply does not harbor the inefficiencies of ductwork.
Mini splits also offer the convenience of a zoned system. Each air handler is controlled by its own thermostat and remote control. This feature can allow you to set rooms to differing temperatures, pleasing everyone in the family. It saves money as well, because you only need to heat or cool occupied zones, rather than the entire house.
Ductless mini split systems fit the bill for many situations. If you would like more information, call the heating and cooling professionals at Rodenhiser Plumbing, Heating & Air Conditioning. We serve the 495/128 area of Massachusetts. We've built our strong reputation on providing professional and friendly service, and we're the trusted choice since 1928.
Our goal is to help educate our customers about energy and home comfort issues (specific to HVAC systems).  For more information about other HVAC topics, download our free Home Comfort Solutions Guide.
Good idea image via Shutterstock