If you have appliances that use combustible fuels such as oil or gasoline, it is essential to have carbon monoxide detectors in your home. Carbon monoxide, a by-product of the combustion process, is toxic to humans. However, because it is odorless and tasteless, the only way to know it is present in your home is with carbon monoxide detectors.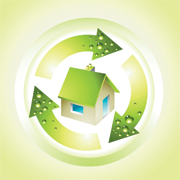 Just as with smoke detectors, placement of these devices is important. Follow these tips during installation to best protect your family's health:
Install a detector near the sleeping area(s) in your home. Not only will it detect when carbon monoxide is present in your living spaces, but you will be able to hear the alarm if you are sleeping.
If there are multiple levels in your home, it is best to install carbon monoxide detectors on each level.
Do not put carbon monoxide detectors too close to the appliances that use combustion; a small amount may be present near these appliances, but is not harmful to your health in these quantities — and this can lead to false alarms.
Follow the manufacturer's instructions regarding where on the wall or ceiling to place the detectors. Different types of technology are used in various models and placement instructions can differ.
Many detectors have an alarm to indicate a low battery. Respond to this alarm, or change the batteries every year if this alert is not available.
Do not install detectors in bathrooms, laundry rooms or other areas where the humidity level tends to be higher, which can also trigger false readings.
The best way to prevent the presence of carbon monoxide from heating appliances is to invest in an annual maintenance program. A technician will tune up your equipment to ensure that it operates efficiently and safely, including a check of the ventilation system that exhausts carbon monoxide to the outdoors.
Call the professionals at Rodenhiser Plumbing, Heating & Air Conditioning to schedule annual maintenance for your heating system. The heating season has already started, but it's never too late to improve efficiency and ensure your family's health and safety.
Our goal is to help educate our customers about energy and home comfort issues (specific to HVAC systems).  For more information about carbon monoxide detectors and other HVAC topics, download our free Home Comfort Solutions Guide.
Photo courtesy of Shutterstock.