When it comes time to cool your Massachusetts home, don't just stop at air conditioning. Consider other ways you can provide cooling, and make the job of your A/C system easier and less expensive. In order to reduce cooling costs, explore the natural home ventilation strategies that may be available to you.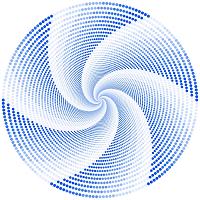 One of the easiest natural ventilation strategies is to take advantage of the temperature difference between days and nights. Whenever days are warm and cooling is desired, develop the habit of opening up your windows at night in order to let cool air into the house. During the daytime, close the windows to seal in this cooler air. Locking the windows will help to create a tighter seal against leaks. Many homes in Massachusetts can benefit from this strategy since areas near the ocean do tend to experience significant cooling during night hours.
Natural Home Ventilation via the Cooling Power of Breezes
Natural Breezes: Harnessing the cooling power of breezes is another effective strategy. Observe how the breeze blows in your area and open windows so that these gentle winds can pass through the house. This will not only provide free cooling but it will also promote a healthy exchange of indoor and outdoor air, freshening the interior of the home.
Wind Chimney: Homeowners who live in areas lacking natural breezes can create their own "wind chimney" effect by opening windows on both the bottom and top stories of the dwelling, sticking to the northern- or eastern-facing side of the house. This will help to draw air through the house in a sort of man-made breeze.
Ceiling Fans: It is also important to be sure that your attic is adequately ventilated so that hot air can escape instead of being trapped in the attic and infiltrating into living spaces. A final boost to natural ventilation efforts can be achieved through the use of ceiling fans to promote additional air movement. Fans are more effective at cooling than people realize, providing a "wind chill" that will allow you to raise your thermostat by three or four degrees at a very low cost of operation.
For more expert advice about natural ventilation and other issues related to keeping your home comfortable during the summer months, please contact us at Rodenhiser Plumbing, Heating & Air Conditioning. Serving the Route 495/128 area, we're always happy to help.
Our goal is to help educate our customers about energy and home comfort issues (specific to HVAC systems). For more information about ventilation and other HVAC topics, download our free Home Comfort Solutions Guide.