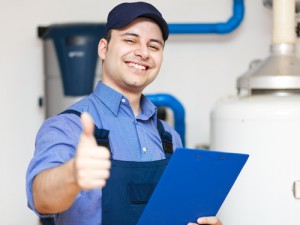 Are you licensed? Contractors should have any required licenses for their trade from the Massachusetts Department of Public Safety or the state's Office of Consumer Affairs Professional Licensure Division. Inquire if the company's technicians have North American Technician Excellence (NATE) certification too.
Do you carry liability insurance?Ask for a copy of a contractor's liability insurance certificate so you know you're protected if injuries occur or damage is done to your home.
Can you provide references?An HVAC contractor should willingly provide the names of recent customers so you can verify that the work was completed satisfactorily and on time.
Do you have experience with my type and brand of equipment? If your equipment needs repair or modification, it's vital that the contractor you hire has knowledge and experience with the particular brand and type of heating and cooling system in your home.
Will you perform a detailed load calculation? When replacing or upgrading HVAC system, a competent contractor won't just rely on a rough estimate to size the new equipment.
Can you provide operating-cost versus efficiency comparisons? A knowledgeable HVAC contractor should offer you operating cost estimates for heating or cooling equipment at various efficiency levels to help you weigh your options for a replacement or new installation.
Do you offer service contracts? If the contractor does, get details about what's covered under each maintenance plan and the yearly costs.
Can you give me a detailed written estimate? The bid should detail the scope of the work, the equipment being installed, cost breakdown, warranty information and service guarantee.
To learn about other key questions to ask when hiring an HVAC contractor in the Route 495/128 area of Massachusetts, contact us today at Rodenhiser Plumbing, Heating & Air Conditioning.
Image via Shutterstock.com