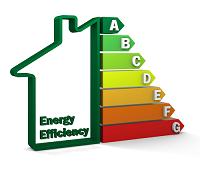 With the costs of energy on the rise, there is no reason to shun the idea of embracing some smart practices to reduce your consumption both now and in the future. If you examine all of the different ways that you use energy in your home, then it will start to become easier for you to identify some ways that you can save.
It is likely that more energy is put toward the processes of heating and cooling in your home than anything else. This means that this area presents the greatest opportunities for long-term energy savings. More importantly, there are many simple things you can do to improve your home's heating, cooling and ventilation capabilities while conserving energy simultaneously. These include:
Changing your air filter regularly
Sealing leaky ducts
Using a dehumidification system
Using a whole house air filter
Upgrading your HVAC units to an Energy Star-qualified system
Getting a yearly or biyearly tune-up
While the actual purchase of a new HVAC system presents a significant expense, exploring some of the other ideas may surprise you when you see how much they can lower your bills.
To further complement the idea of long-term energy savings, you can also consider purchasing Energy Star appliances. Today, you can find washers, driers, refrigerators, microwaves, stoves, boilers, furnaces, dishwashers, TVs and even counter appliances that all carry the Energy Star emblem. If you begin to replace all of your old appliances one by one, even if it is only after they break down, you will eventually outfit your entire home with items that promote saving energy. Even if each one will only save you a few dollars per month, when you multiply that by a dozen or so appliances, it adds up to major savings.
If you are unsure about what energy saving ideas you should delve into, ask for help and advice from the professionals at Rodenhiser Plumbing, Heating & Air Conditioning. For 80 years, residents of the 495/128 area of Massachusetts have been relying on our expertise.
Image via Shutterstock.com