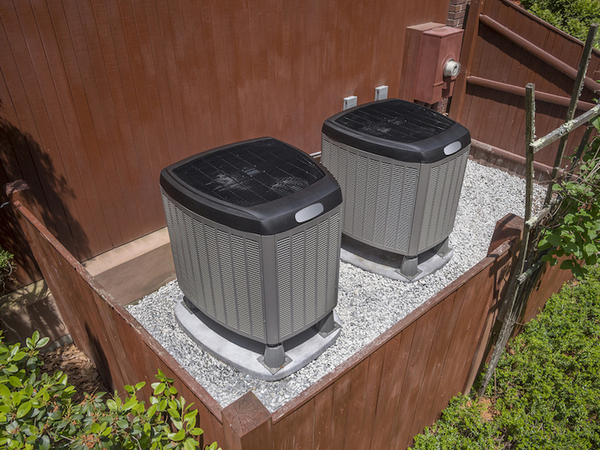 Pre-season heating checkups give you and your maintenance technician time to spot any problems that might have crept in through the last few months of system dormancy. There isn't as much of an industry rush, not like there will be when homeowners all around Framingham and Concord switch on the system for good.
If maintenance is on your to-do list, here are some summer-end tips that you can handle on your own. For everything else, your HVAC technician is the right call. He can clean, inspect and make any repairs just in time.
Change the Heating System Air Filter
No matter how many times you've heard it, it bears repeating: air filter replacement is the #1 thing that any homeowner can do to help preserve the life of an HVAC system. It's inexpensive, takes only a few minutes and helps keep the system breathing freer. It also helps keep dust and other particles from making their way inside.
The general rule of thumb is to replace the filter every 60 to 90 days. But that is just a guideline. Check the filter before switching on the heating system at the end of the summer. Going forward, check it monthly and replace when it begins to look dirty. Unless your filter is washable / cleanable, resist the temptation to vacuum or wash out the debris and put it back. Although vacuuming works as a temporary fix with some filters, it can easily damage the delicate fibers.
Inspect the Ductwork Vents or Registers
With a central heating and air system, the same vents or registers that send cool air into the rooms all summer carry warm air throughout in winter. So the vents are likely clear and ready to go for the heating season. But it's a good idea to check for obstructions, such as chairs or boxes, to be on the safe side. Open all vents, too. Closing off some of them isn't the most efficient way to control airflow through the house. Talk with your technician about an air-control damper system inside the ductwork instead.
Ceiling vents probably don't have debris immediately inside. But the law of gravity isn't as kind to floor and wall vents. Remove the covers and check inside using a flashlight. If you see any dirt buildup, vacuum it out. You'll also want to explain the issue to your technician. On top of dramatically reducing HVAC efficiency, air leaks in the ductwork can allow dirt and debris to collect inside the vents. You might benefit from duct cleaning and sealing.
DIY end of summer maintenance for your HVAC system only takes a little time, and the effort pays off in a healthier and more efficient appliance. Then for a full system check, which can really be a life-saver, Rodenhiser's heating professionals can ensure your system is fit, working normally and ready to keep you cozy through another long winter.
If your system hasn't had its seasonal checkup, there's no better time than now to call Rodenhiser.