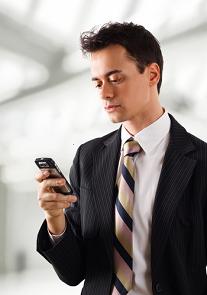 But when the weather changes radically during the day and you can set the air conditioning via your smartphone or computer, it's you who really deserves the credit for being smart. With the new generation of programmable thermostats, you can do a lot more to regulate your heating and cooling from a distance.
The older models lived up to their reputation as energy savers because they allowed homeowners to set the temperature in their home around the comings and goings of family members and mostly when their home wasn't occupied.
The U.S. Department of Energy lobbied hard for programmable thermostats, especially for families who can set a temperature, and leave it there, for at least eight hours at a time. Why? The department estimates that homeowners can reduce their heating and cooling bills by as much as 10 percent a year by adjusting their thermostat by 10 to 15 percent for eight hours at a time.
Comparatively, the latest generation of smart programmable thermostats are upstarts. They allow homeowners to:
Connect to their HVAC system via their smartphone or Internet
Adjust the home thermostat from afar, a great feature on days when the weather has deviated from the forecast. Some include provisions for changes in airflow and humidity.
Restore settings that may have been temporarily erased because of a power or battery outage
Adjust settings for Daylight Savings Time
Gather on-screen maintenance reports, especially with regard to filter changes
Check the latest gas and electricity prices with your power company and adjust your home's temperature settings accordingly
The thermostats also feature:
Daily override and vacation mode options
The ability to read temperatures for weekdays and weekends
Touchscreen and back-lit displays
Contact us at Rodenhiser Plumbing,Heating & Air Conditioning and we'll happily introduce you to these smart programmable thermostats. Serving the Route 495/128 area, we're always happy to help.
Our goal is to help educate our customers about energy and home comfort issues (specific to HVAC systems).  For more information about programmable thermostats and other HVAC topics, download our free Home Comfort Solutions Guide.
Smartphone image via Shutterstock