Retaining a steady temperature in every part of your house can be a difficult feat with a common HVAC system. Now, with an air conditioning zone control system, regulating the heating and cooling of each individual room in your home is not only possible but easy to do, and it will increase your efficiency, savings, and overall comfort.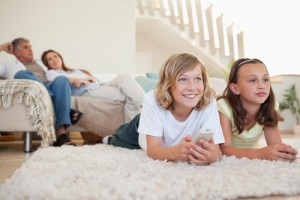 What is a Zoning System?
An air conditioning zone control system is an installable feature to your current ducts, which regulates airflow through motorized duct dampers as well as individual, programmable thermostats which monitor and adjust the temperature to your standards in as many rooms as you wish to regulate.
Here are just a few benefits of installing an air conditioning zone control system in your home:
With a zoning system installed, each room can be temperature controlled to cater to the comfort of everyone in your house.
Rooms that are rarely used can be disabled from heating or cooling when un-occupied, which conserves energy, and saves you money.
With a programmable WiFi thermostat in each room, you can schedule a custom heating or cooling pattern for each individual space, as well as program and adjust temperature right from your smartphone.
Do I Need a Zoning System?
There are many reasons that a zoning system could be beneficial for your home, in addition to your wallet. Among these reasons are:
If you own a two or more story home
If you have rooms with exceptionally high ceilings
If you have a remodeled attic or finished basement
If you're home features an addition, built with more modern building materials than the rest of the house
If one or more of these characteristics apply to you're home, a zoning system may be a very good investment.  A well designed and installed zoning system can make your home a more comfortable and energy efficient place to live, and save you money in the long run.  For more information and expert advice on air conditioning zone control for your home contact Rodenhiser Plumbing, Heating & Air conditioning, serving the Route 495/128 are of Massachusetts.
Image via Shutterstock.com