If you're looking for ways to make your home more energy efficient, nothing packs a greater punch than replacing your old heating and cooling equipment with a new, more energy efficient version. Just look for the Energy Star logo, which can guide you to savings.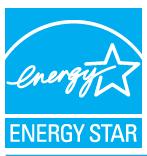 The Energy Star program is an international effort to help save consumers money on energy bills and cut down on harmful greenhouse gas emissions. It was started in the United States in the 1990s to combat rising energy prices and to address concerns about global warming. In the U.S., it's carried out under the guidance of the Environmental Protection Agency (EPA). In just over two decades, the program has been adopted by several countries worldwide.
Equipment that's certified by the federal Energy Star program must meet specific universal standards. For example, a single package A/C system must have a seasonal energy efficiency ratio (SEER) of 14 or greater and an energy efficiency ratio (EER) of 11 or greater. Products with the Energy Star logo are at least 15 percent more efficient than traditional models.
Universal standards make testing easy. Any qualified professional will be able to tell you if your equipment is working up to par. Only non-proprietary technology can earn the Energy Star logo. This means that the technology is widely available, simple to install and affordable to maintain.
Products with the Energy Star logo are guaranteed to be equipped with the latest in advanced technologies, as the program updates its standards periodically to reflect emerging upgrades. Per Energy Star guidelines, if a product costs more than the conventional version, you can be sure to make up for the extra upfront costs in energy savings over a reasonable amount of time.
To find out how you can start saving money with Energy Star-certified products, contact the pros at Rodenhiser Plumbing, Heating & Air Conditioning. We've been serving the Route 495/128 area of Massachusetts for over 80 years. Our dedicated team can help you find solutions to all your plumbing and HVAC needs.