You generally don't give much thought to your boiler system. It's supposed to work and as long as it does it's barely noticeable. When you experience a boiler breakdown, however, it can make for a miserable existence until the unit gets fixed.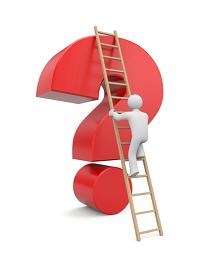 Boilers generally account for a little more than half of what you spend each year on energy bills, which means their work load is extensive. A boiler breakdown is much more likely to occur when they get their heaviest use in the winter.
Some boiler issues can be addressed without the need for a qualified technician, but many require the knowledge and expertise of a professional. Here are some of the most common issues that lead to a boiler breakdown:
Pilot light out - This could be due to a broken thermocouple or just a draft blowing the light out.
Banging noises - Your system can emit all kinds of noises for a variety of reasons, including low water pressure and air in the system.
Pressure losses - Pressure can reduce due to leaks or a faulty pressure relief valve.
Leaks and drips - A variety of issues can cause this and the exact location of the leak will help determine the cause.
Not heating or no hot water - This is a fairly common issue with many possible causes, including issues with valves, thermostat and water pressure.
Thermostat issues - Broken or malfunction
Hard-water issues - A rumbling noise usually accompanies hard-water issues, which can be caused by kettling or lime buildup.
Boiler shuts off - Again, this could be the result of a variety of causes, including low pressure or problems with valves, thermostats or pumps.
A boiler breakdown can be a disaster for your home and family. While many issues can be dealt with at home, if in doubt, call for expert help.
If you've experienced a boiler breakdown in the Route 495/128 area of Massachusetts, contact the experts at Rodenhiser Plumbing, Heating & Air Conditioning. We've proudly served area homeowners since 1928.
Our goal is to help educate our customers about energy and home comfort issues (specific to HVAC systems).  For more information about boilers and other HVAC topics, download our free Home Comfort Solutions Guide.
Image via Shutterstock.com