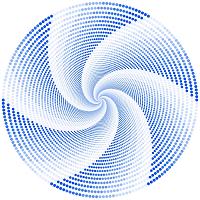 Types
Some of the primary types of ventilating fans include:
Ceiling-mounted fans: These draw air out of the space and out of the home via a cap on the roof.
Combination fans: These fans employ a light, fan and sometimes a heater.
Inline fans: These fans are used in homes where ceiling-mounted fans won't work. Instead, a vent in the room connects to the exhaust fan installed in between ducts, which then routes air out of the home.
Sizing
Sizing the fans involves knowing the air changes per hour (ACH) required for the space in question. As a general rule, experts generally match a fan's capacity, or cubic feet per minute (CFM), to meet these air exchanges:
Bathrooms – 8 ACH
Kitchens – 15 ACH
Other spaces – 6 ACH
Installers also follow this general rule when sizing: For every square footage of space, the fan should supply 1 CFM. Therefore, if your bathroom is 50 square feet, the ventilating fan should supply 50 CFM. Sizing kitchen ventilating fans involves matching the stove's size and location to supply 100 CFM for each 10,000 BTUs (or British thermal units) the stove's capacity supplies.
Benefits
Without ventilating fans in place, your home's environment will suffer. Exhaust fans offer proven benefits like:
A lower percentage of allergens in the home's air supply
Preventing moisture damage to home furnishings and the building
Preserving paint on the walls
Stopping mildew and mold from forming
Improving home conditions by routing odors out of the space
Rodenhiser Plumbing, Heating & Air Conditioning is pleased provide HVAC services to the Route 495/128 area of Massachusetts. Give us a call today for inquiries about ventilating fans, or any other home-comfort issues. We're happy to help.
Image via Shutterstock.com