As you prepare for starting up a boiler after summer, you may wonder if there are any special steps to take. Keeping your Massachusetts home comfortable this winter is a matter of preparing your boiler for a long, cold season.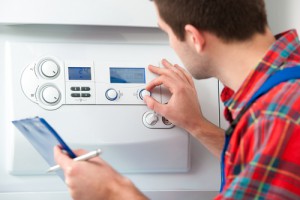 Starting Up a Boiler After Summer
These steps will help you get your boiler up and running after months of disuse.
Always read the manual before performing any maintenance or starting up a boiler. Serious injury can occur if you're not sure how to work with a boiler.
Be sure there's nothing blocking the vents. Debris may build up over the summer, and this can affect efficiency and be a safety hazard.
Check the water level in the boiler and adjust the level if necessary.
Open the dampers.
Ensure there are no foreign objects located inside of the boiler and that fuel hasn't accumulated in the furnace or near the flue.
Open all of the fuel valves for the boiler.
You will have to close the operating switch on the boiler after you've completed a check of the unit. Here's what you should do after the switch has been closed:
Ensure that the safety controls have been closed, and start the fan.
Purge the boiler before lighting the ignition flame.
Ensure that the main flame in the boiler is being maintained.
Release the combustion control.
If you haven't maintained the boiler, contact an experienced professional to help you with start-up to avoid damage to the appliance or injury.
If you're wary of starting up a boiler after summer on your own, contact Rodenhiser Plumbing, Heating & Air Conditioning. We proudly serve homeowners throughout the Route 494/128 area of Massachusetts.
Image via Shutterstock.com